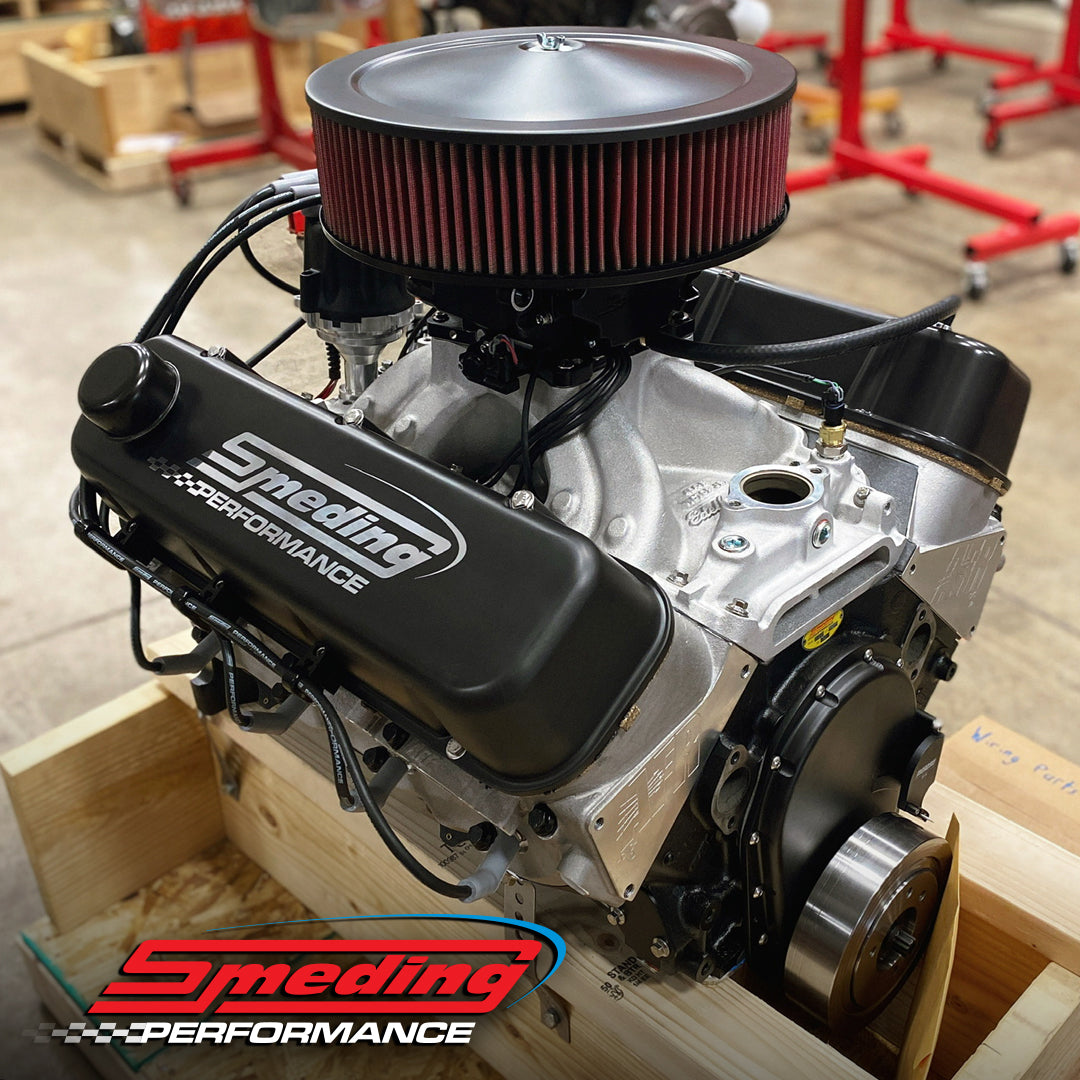 Sep 14 , 2023
Ben Smeding formed his company, Smeding Performance, several years ago with the goal of providing complete, turnkey engine packages and parts for a wide range of applications, from daily driver street cars to more hardcore street and strip machines. Mr. Smeding's goals were big, reliable power at an affordable price, something that everyone was looking for, and we'd say he succeeded. All Smeding engines are backed by a 3-year warranty and are dyno tested not just for power but also to ensure that things like water temperature, oil pressure and temperature, exhaust gas temps and all leaks are eliminated.
Smeding Performance has also had a big car magazine presence, working with pretty much all of the car magazines and websites, supplying engines and parts to them in addition to dyno testing work for project cars and stories through the years. You may have seen several of them, as the engines always deliver as promised, whether it's a Ford, Chevy, or just internal parts. That's right, Smeding offers a line of internal engine parts like lifters, balance rotating kits (crank, rods, and pistons), cylinder heads, camshafts, oil system parts, and many of the smaller, less glamorous (but still vitally important) pieces necessary for proper operation of an engine.
The good thing about Smeding Performance is that you can buy a professionally built, tested, and proven product from a reputable place. No more worrying if you've made a mistake in choosing a combination or parts and putting them together (which gets in the way of many people's successes and causes a ton of worthless work and nightmares). The end result is a good-performing engine that works as promised and without any issues, and you can finance it! And you also have a ton of options when it comes to power output. Are you looking for a 300-horsepower small-block or a 700-horsepower big-block? Maybe just a short-block without cylinder heads to finish it the right way—Smeding has all the options.